About Regal Motors
Family-run, long established, Trading Standards Approved
Regal Motors is a family-run Poole garage with a history dating back to the 1940s (we sold petrol too!)
Owner Rob Clarke bought the business in April 1994, running it in partnership with his wife Karen.
For more than two decades, Vauxhall-trained Rob and his team have been using the latest technology to keep their loyal customers' cars safely on the road.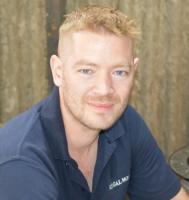 In April 2018 diagnostics and Mercedes specialist Peter Taroni was promoted to workshop manager to run the day-to-day operations. He has been with Regal since 2013.
Rob and Karen are still actively involved in the business. You can contact them through the garage reception.
Regal fits high quality parts at fair and affordable prices.
Providing excellent customer service.
Your car, our passion: why we love repairing cars
Rob summed it up: "I love to rescue cars and make them nice again. That's why I'm doing what I'm doing. I've always loved the satisfaction which comes from fixing something."
Need help?
Does your car need a bit of TLC? View our services here.